Expanding the World of Alchemy Manager
We are very excited to announce the release of features that are a part of Alchemy's ongoing effort to globalize our platform. To help you keep track of these upcoming changes, we've added a new link on the login screen of Manager that will allow you to go directly to our new product updates blog. The blog will allow you to access all product requirements, announcements, downtime messages and notifications in once central location. To view and fill out the form to subscribe to the Alchemy Product News & Updates blog, click the link below.
eLearning
Some of the biggest changes you will notice are found in eLearning. The Login and Forgot Password pages now offer four website languages to choose from:
English (US)
Spanish (US)
French (CA)
English (UK)
Once selected, the language preference will persist until the user changes it under My Profile > Personal Preferences > Website Language. eLearning users may also choose the course language in My Courses and Course Catalog (if available). All available course languages are displayed in the options.
Note: Language preference is available only for the eLearning Portal at this time. Globalization of the Administration Portal will be released at a later date.
Parent Name Translations
When editing a Course, Test, Evaluation, or Observation in the Administration Portal, Manager users can now access the Parent tab to translate the parent names into any of the following languages:
Spanish (US)

French (CA), and

English (UK)
A user taking a course in eLearning can now see the parent name title of the course in the language they have chosen to use. The same options are available for editing a Learning Plan name. For more information and best practices, please join one of the training sessions here.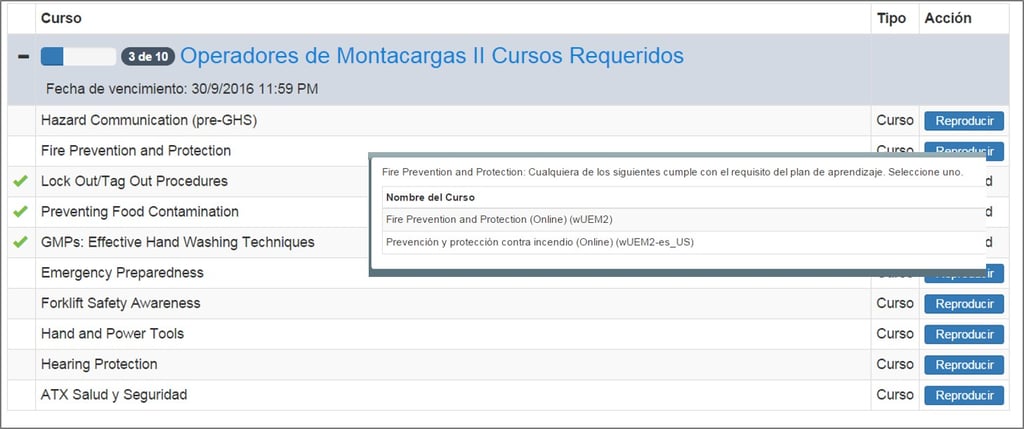 Manager Reports Update
A new column for 'Parent Name' has been added to the following reports:
Export Training Records
User Status Report
Detailed Learning Plan Report
Cumulative Results for a Course
Individual Scores for a Course
If an eLearning user takes a course in another language, a Manager user will be able to see the parent name in English in the report.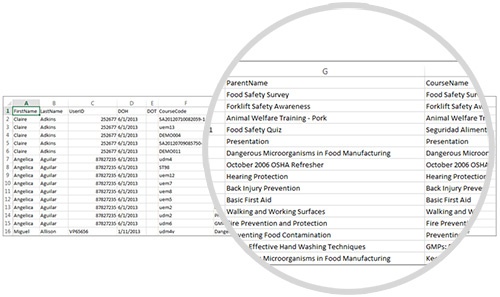 New Creator Translations
Have you found yourself just wishing that more languages were available in the Creator Translation Tool? Well, wish no more! We are happy to announce the addition of five new languages with this release:
Danish
Dutch
Czech
Finnish
Ukrainian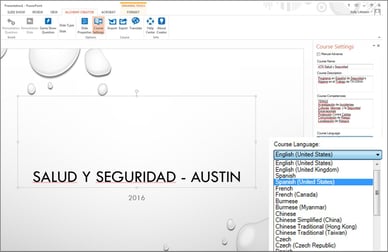 eLearning Certificates
Training and Learning Plan Certificates have been updated to display the preferred language of the user. Additionally, the certificates have been redesigned to print in either portrait or landscape.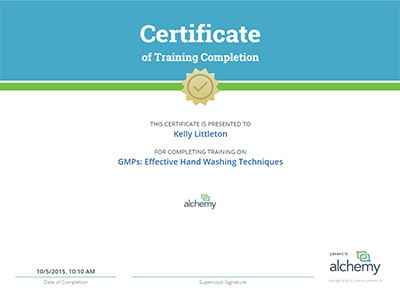 Courseware
You may have noticed recent updates to many Alchemy courses available in eLearning. These updates are provided ahead of your normal Courseware update schedule; therefore, you may see some differences in the courses available in eLearning versus Player. This inconsistency will resolve with the next update of Player in 2016.
Third Party Software
Changes are coming for third party software currently supported by Alchemy. For a list of these changes , please visit the Alchemy Product Blog.
Join a Training Session!
The following training sessions will include an overview of the new features included in this release:
December 8th 10 am - 10:30 am CT
December 10th 1 pm - 1:30 pm CT
December 15th 3 pm - 3:30 pm CT
December 17th 10 am - 10:30 am CT
To register, please click here.
Have questions? Send us a message.